Why choose bciti+?
bciti+ improves citizen's daily life and helps shape the cities of tomorrow. As a leading Smart Citizen Services Platform, bciti+ simply and efficiently connects cities, citizens and businesses through real-time communications and multiple services. As a unified platform, bciti+ helps cities of all sizes deliver exceptional, tailored services to their citizens.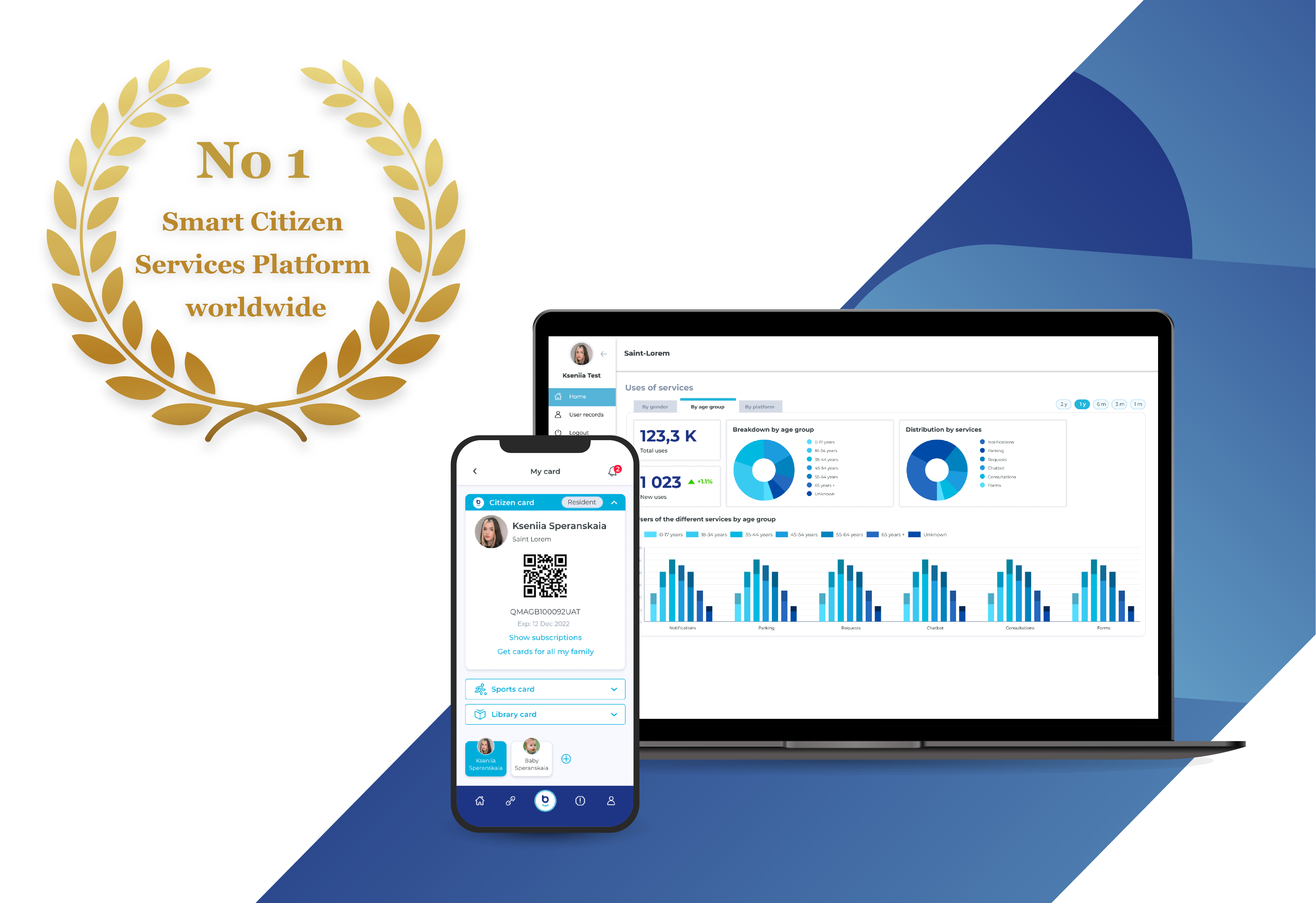 What makes bciti+ different?
The platform enables the delivery of turnkey smart services to citizens. You can use it to automate all civic and urban services, increase citizen satisfaction, improve the efficiency of your processes, generate new sources of revenue and anticipate citizen needs more quickly.

Secure validation of citizens' ID and address
Make citizen ID and address validation more secure to facilitate access to a multitude of services for an unlimited number of citizens or visitors to reduce your operating costs and generate more revenue.

Rapid implementation of a turnkey solution
Quickly implement a turnkey platform that enables citizen validation, helps build long-term relationships, generates new revenue streams and helps anticipate citizen needs. We accompany the city to obtain more than 60% of citizen registrations in less than 12 months.

Connexion & data integration
Connect all city systems and collect a wealth of data that allows you to predict citizens' needs more quickly and efficiently. B-CITI develops bi-directional connectors and offers access at no additional cost to cities using bciti+.
Trusted by +70 cities
Everything your city has to offer, at your citizen's fingertips. Join more than 70 Canadian cities.